Join us to build a water efficient future!
The Perks
Great working conditions

We offer a first-class, supportive team, meaningful work, excellent benefits, and lots of flexibility.

Ambitious & fast-growing scaleup

Our organization is growing every day, and that means endless career opportunities.

Room for personal initiative

We welcome your thoughts and ideas, so we can flourish together.


Flexible Working Hours

We prioritize a good work-life balance with flexibility in hours and working remotely.

Extracurricular activities

Our people are our best asset and we believe it's important to make time for fun.
Our Culture
Smartvatten places a strong emphasis on clear and effective leadership, and this commitment is evident in our internal communications. By transparently sharing our vision and goals, we empower our employees to align their efforts with the company's mission, fostering a sense of purpose and engagement.

One of our core principles is a focus on DEA. At Smartvatten, we believe that diversity and equity drive innovation and success. We actively encourage applications from a wide range of individuals, valuing the unique perspectives and talents they bring to our team. Our commitment to accessibility means that we offer opportunities for everyone, ensuring that the Smartvatten family is a diverse and inclusive one.

Our corporate culture thrives on collaboration. At Smartvatten, we are eager to work together across departments. We recognize that great ideas and breakthrough solutions often emerge when people from diverse backgrounds and expertise come together. Whether you're in sales, engineering, or marketing, you'll find Smartvatten a place where your voice is heard and your input is valued. This culture of collaboration fosters a supportive and dynamic work environment.

Smartvatten distinguishes itself by living its values. While many companies adopt similar core values, we don't just pay them lip service – we practice what we preach. Our commitment to integrity, innovation, and sustainability runs deep in our work, setting us apart from other organizations. Our values drive our decision-making, our customer interactions, and our relationships with each other.

Work-life balance is a priority at Smartvatten. We recognize that our employees have unique needs and responsibilities outside of the workplace. That's why we offer flexible hours that allow our team to tailor their work schedules to fit their individual lifestyles. One of our employees will share their personal story, illustrating how this flexibility has positively impacted their life.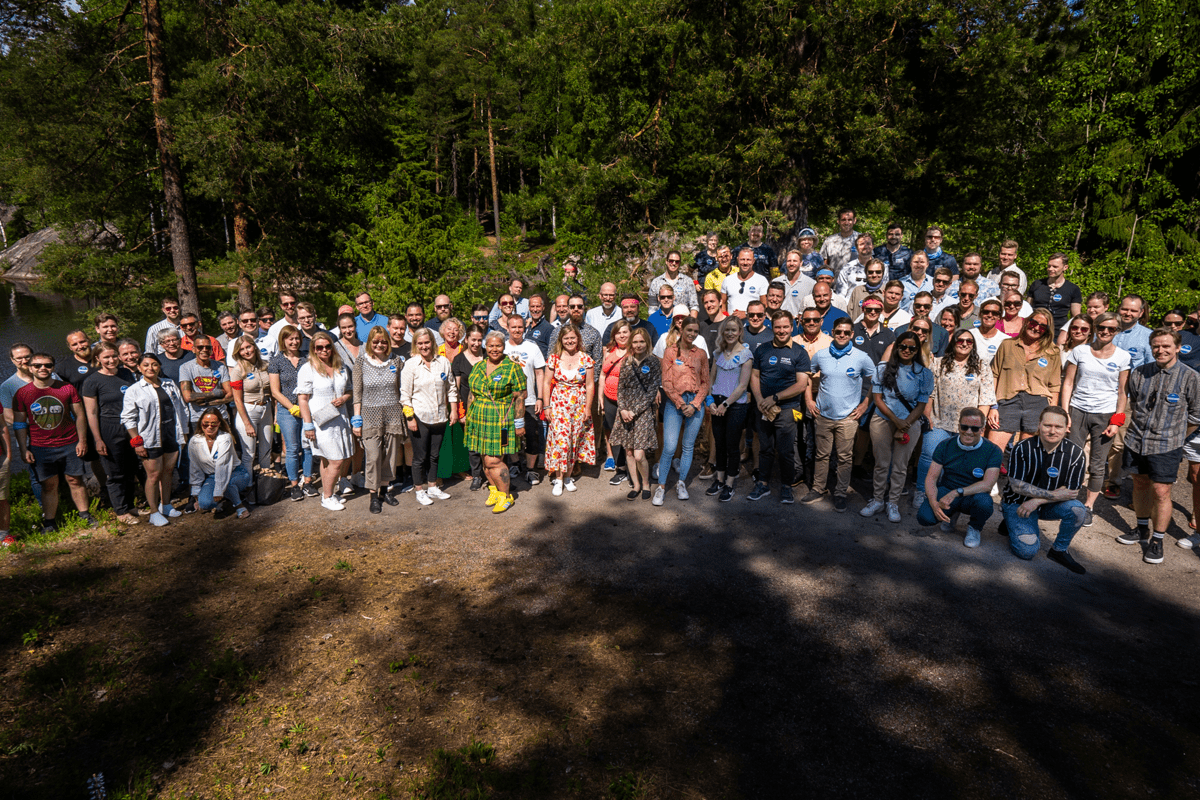 Our vision as an employer
Smartvatten is not just a workplace; it's a community of dedicated professionals who believe in a shared vision. Our strong focus on strategy, leadership, diversity, collaboration, living our values, personal experiences, and flexible work hours all contribute to making Smartvatten an exceptional place to work. We are committed to empowering our employees and creating a work environment that promotes growth, fulfillment, and well-being. Join us at Smartvatten and experience the difference for yourself!
Why choose Smartvatten?
"We're creating more awareness of the importance of saving water and the problems we'll face if we don't."

Raymond Tieman

Sales Director Western Europe

"Smartvatten has given me the trust, support, and freedom to further develop myself as a professional."

Taija Järvinen

Key Account Manager, Sweden

"I am grateful to work surrounded by such competent people with even better personalities."

Sophia Pettersson

Head of Customer Success
Meet some of your future colleagues
Working at Smartvatten means working for a better future. It's not just about great leadership, rewarding teamwork, and a positive atmosphere. It's about caring for our planet and the people who live on it.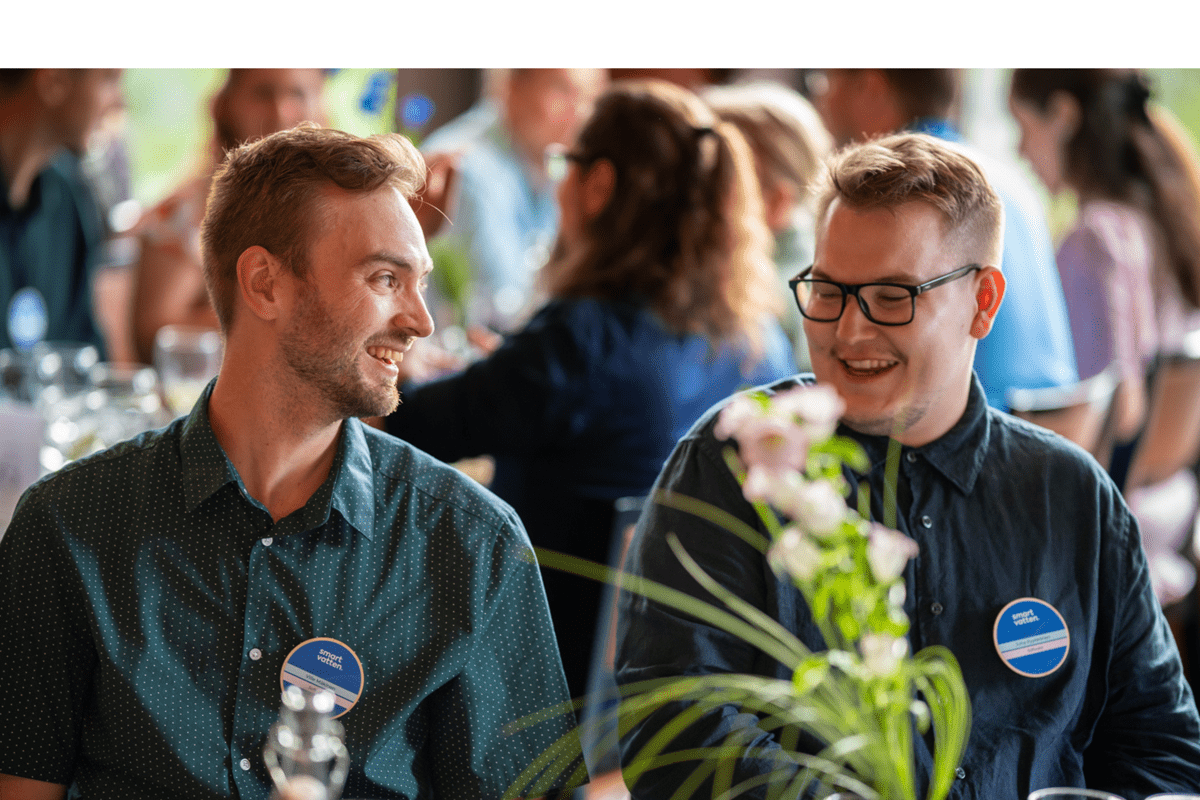 We would love to hear from you!
Do you dream of pursuing a career that matches your natural talents and interests?
Smartvatten is now accepting open applications for upcoming opportunities, and we would be thrilled to review your resume.
Join our team of skilled professionals committed to developing an innovative water ecosystem using advanced technology, services, and artificial intelligence. Together, we can strive toward a brighter tomorrow.

About Smartvatten
Smartvatten was founded in 2013 and now has more than 120 employees in eight countries, and offices in Finland, Sweden, Norway, Denmark, the Netherlands, and Germany. We are a company where both employees and stakeholders are committed to helping solve the global water crisis together with enthusiasm, expertise, collaboration, and responsibility.
OUR VALUES
Shared enthusiasm built on responsibility and expertise.
ACCOUNTABILITY
Trust is the foundation of our organization. We take care of each other, our stakeholders, and our environment. We keep our promises and act transparently as individuals and as an organization.
COLLABORATION
We build an open, positive, and encouraging atmosphere together with our colleagues and stakeholders. We thank each other, value diversity, encourage creativity, and share our know-how.
ENTHUSIASM
We are passionate about devoting our talent and efforts to strive for a more sustainable future.
EXPERTISE
We are committed to developing our products and services, our personnel, and our organization towards our goal of being the world's leading provider of water-efficiency technology and expertise.
Already working at Smartvatten?
Let's recruit together and find your next colleague.